Research
Local Image Descriptors
Robust keypoint matching with sGLOH-based descriptors
The sGLOH descriptor is able to handle discrete rotations of the keypoint patch by a simple permutation of its vector components. sGLOH can be used in combination with a global or a priori orientation estimation to filter keypoint correspondences, thus improving the matches. sGLOH2 extends the descriptor by concatenating two sGLOH descriptor for the same patch with a relative rotation offset, improving the original robustness and discriminability when in-the-middle rotations occour. Still, an adaptive, general, fast matching scheme can be used to significantly reducing both computation time and memory usage, while binarization based on comparisons inside each descriptor histogram yields the more compact, faster, yet robust, alternative BisGLOH2. sGLOH-based descriptors come with an exhaustive comparative experimental evaluation on both image matching and object recognition. According to this evaluation the proposed descriptors achieve state-of-the-art results.
Evaluation of recent local image descriptors for image matching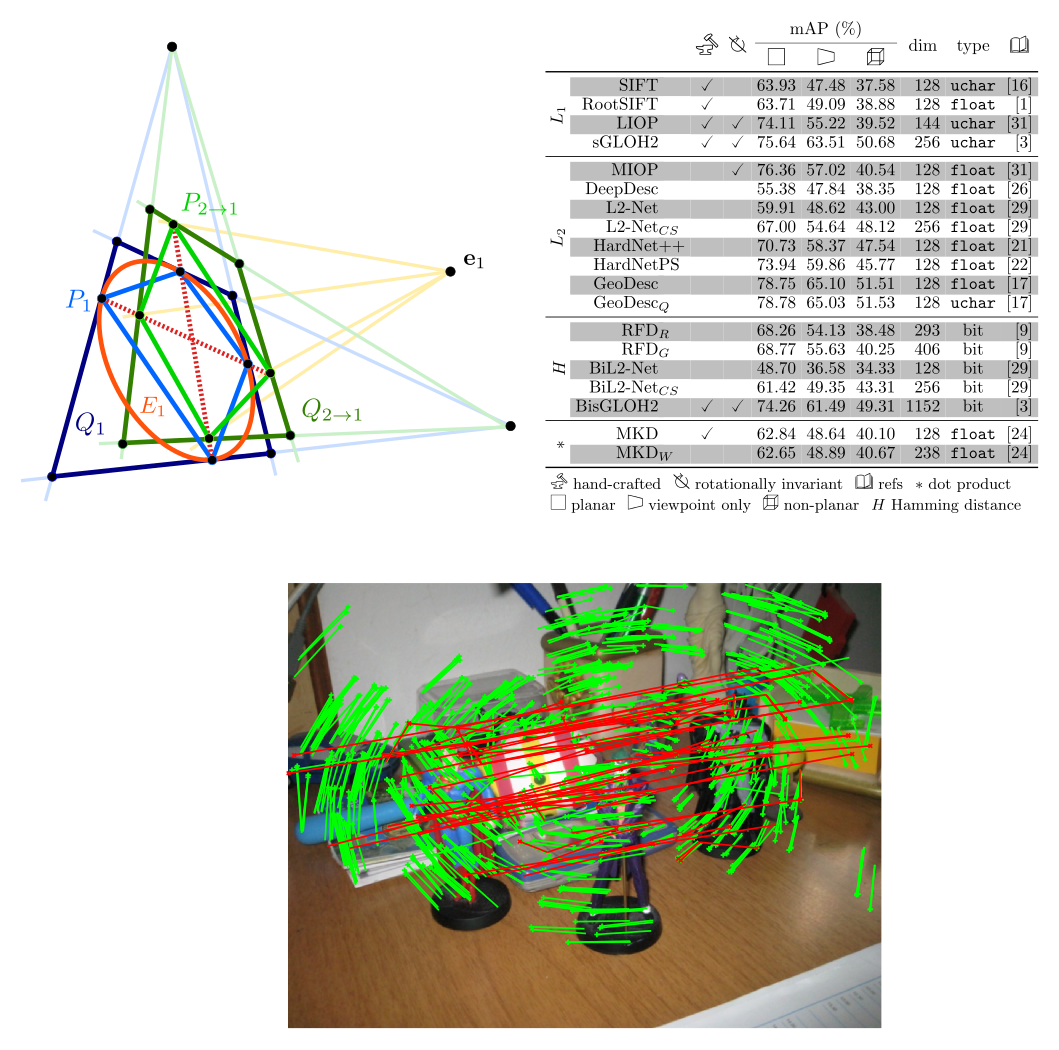 A comparison of the best and most recent local image descriptors on planar and non-planar scenes under viewpoint changes is presented. This evaluation, aimed at assessing descriptor suitability for real-world applications, leverages the concept of Approximated Overlap error as a means to naturally extend to non-planar scenes the standard metric used for planar scenes. According to the evaluation results, most descriptors exhibit a gradual performance degradation in the transition from planar to non-planar scenes. The best descriptors are those capable of capturing well not only the local image context, but also the global scene structure. Deep learned descriptor approaches are shown to have reached the matching robustness and accuracy of the best handcrafted descriptors.
F. Bellavia and C. Colombo, "An evaluation of recent local image descriptors for real-world applications of image matching", MVA, 2019 (to appear) |

PDF
Image Stitching and Super-resolution
Aids for Visually Impaired People
Obstacle detection on smartphones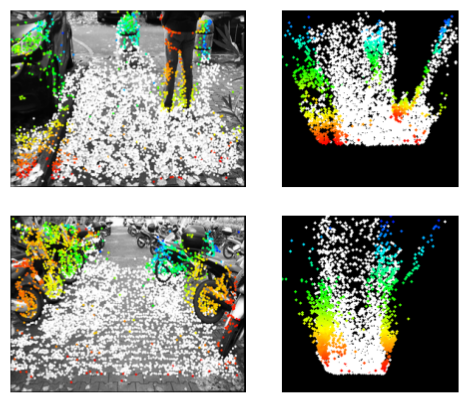 An effective obstacle detection application running on smartphones was developed to help visually impaired people. The system uses a SfM approach, modified to use more reliable position information by exploiting the phone gyroscope data. A robust RANSAC-based approach is used on the estimated 3D structure to detect the principal plane and localize out-of-plane objects to be marked as obstacles.
BusAlarm: bus line number detection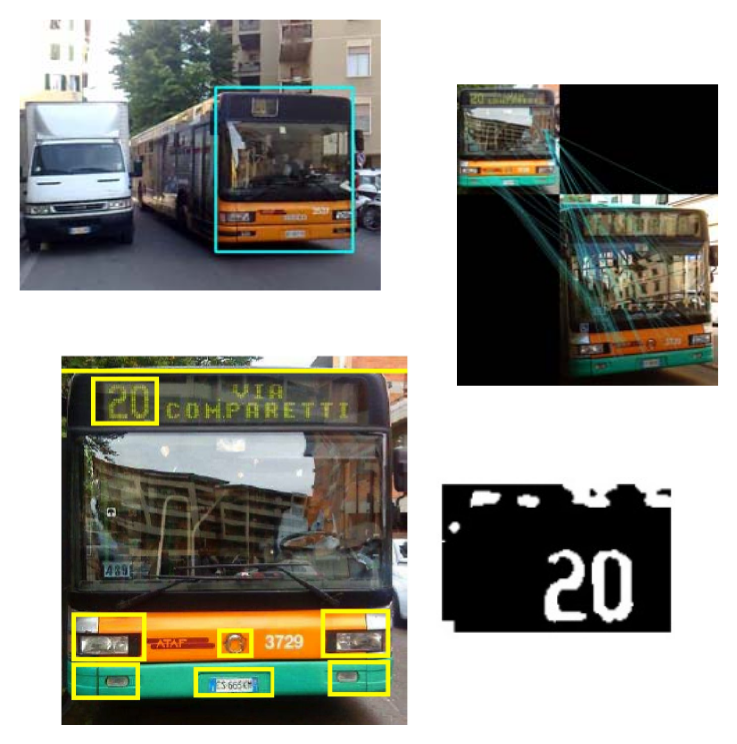 BusAlarm is a smartphone application that automatically reads the bus line number, assisting visually impaired people in taking public transport and improving their autonomy in daily activities. BusAlarm combines machine learning with geometric and template matching approaches and OCR techniques to correctly detect the incoming bus, find the line number location and output the final answer to the user.