Research
Image Stitching and Super-resolution
Aids for Visually Impaired People
Obstacle detection on smartphones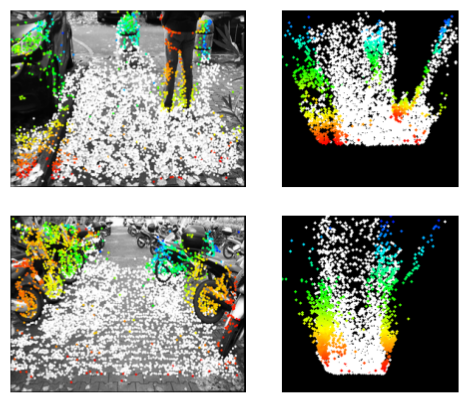 An effective obstacle detection application running on smartphones was developed to help visually impaired people. The system uses a SfM approach, modified to use more reliable position information by exploiting the phone gyroscope data. A robust RANSAC-based approach is used on the estimated 3D structure to detect the principal plane and localize out-of-plane objects to be marked as obstacles.
BusAlarm: bus line number detection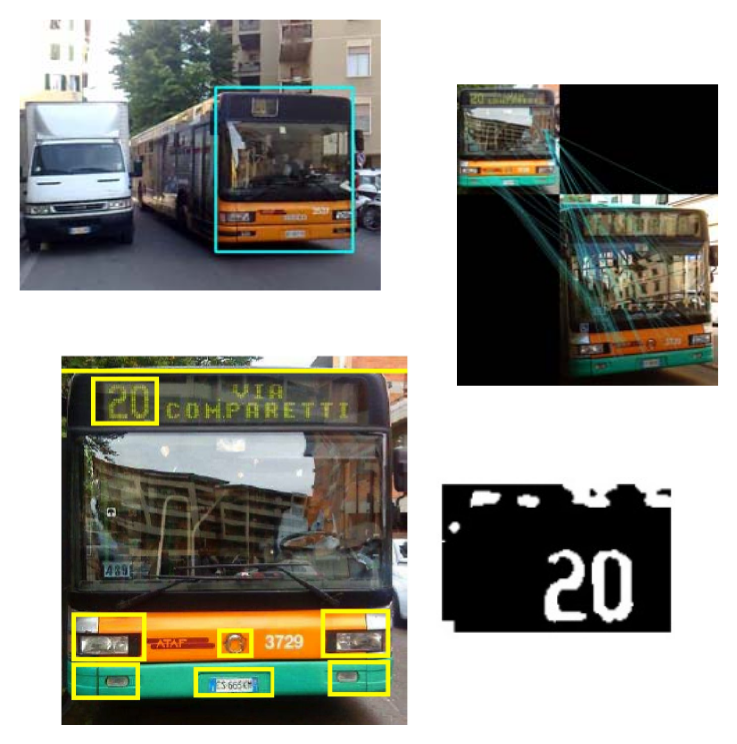 BusAlarm is a smartphone application that automatically reads the bus line number, assisting visually impaired people in taking public transport and improving their autonomy in daily activities. BusAlarm combines machine learning with geometric and template matching_approaches and OCR techniques to correctly detect the incoming bus, find the line number location and output the final answer to the user.